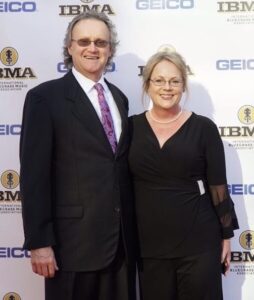 Kimberly Williams spent her teenage years performing in her family's acoustic band in Texas and dreaming of one day moving to Nashville. She finally made the move to Tennessee where she worked as a demo singer for notable songwriters in the late '80s/early 90's. It wasn't long before she secured a job with Gaylord Entertainment's Opryland Productions, a division of the Grand Ole Opry Group, where she did everything from rig stage lights to audio engineering to eventually becoming an event producer. During her tenure as producer, she booked entertainment for seven live music venues within the Gaylord Opryland Hotel, managed the Roy Acuff Theatre, was the Special Events Producer for Opryland Themepark and produced most all the corporate events for the Grand Ole Opry and the Gaylord Opryland Hotel, not to mention events off-property for clients such as Coca-Cola, Sherwin Williams, Kubota and Duracell. Her passion for the music business was growing by leaps and bounds but the corporate world was beginning to take its toll. After happily marrying a banjo-playing Tennessee boy, the pair teamed up with a couple more friends and started a band called The Expedition Show. She quit her day job and became a full-time musician and road warrior which meant putting her music business expertise to work by becoming the band's booking agent and publicist. Recognizing there were a lot of great bands on the road who were spinning their wheels with no knowledge of how to increase their value in the eye of the consumer, she founded East Public Relations in 2005, offering tour support to a limited number of clients. Since then, the company has experienced considerable growth and now offers everything from album support to strategic marketing consultation. Her company's current client roster includes Russell Moore & IIIrd Tyme Out, Joe Mullins & the Radio Ramblers, Michael Cleveland & Flamekeeper, Blake Williams, and Industrial Strength Bluegrass Festival (IBMA 2022 Event of the Year). Additionally, Williams produces the mainstage entertainment at Sparta, Tennessee's annual event, Liberty Square: A Lester Flatt Celebration, which won IBMA's Event of the Year in 2015. Williams is a 2012 graduate of Leadership Bluegrass and a member of the IBMA, SPBGMA and AMA. She and East Public Relations were featured in the April 2013 issue of Bluegrass Unlimited Magazine the July 2018 issue of The Bluegrass Standard, and the "Bluegrass Stories with Katy Daley & Howard Parker" Podcast.
Blake Williams works tirelessly behind the scenes in support of Kimberly and EPR clients. His knowledge of the inner workings of the music business, specifically in Bluegrass, is the result of 45+ years as a professional musician. In addition to being the longest tenured banjo player for the father of Bluegrass, Bill Monroe ('81-'91), he was also Lester Flatt's last banjo player ('78), worked 10 years with Grand Ole Opry member, Mike Snider ('91-'01), and fronted his own band from 2002 through the end of 2013. Since 2014, Blake has taken a much more active role in East Public Relations and can also be seen regularly on stages throughout the country as a professional Master of Ceremonies. He won a GRAMMY in 1987 for his work on the first Bluegrass album to be awarded the honor – "Southern Flavor" by Bill Monroe and the Blue Grass Boys, and an IBMA Award in 2016 for Recorded Event of the Year. In 2009, government officials unveiled new city limits signs touting Sparta, TN, as the Home of Lester Flatt, Benny Martin, and Blake Williams. 
Services:
Album Press (national, regional and local)
Tour Media
Social Media
Website Maintenance
Street Teams
Press Releases
Event Production
Event Publicity
Press Kit Development
Newsletters
Strategic Marketing Consultation
Mission Statement: East Public Relations strives to conduct business with the mindset that talent, hard work, honesty, and a good moral compass will prevail every time. We've worked for years to build relationships with like-minded individuals in the entertainment industry and pride ourselves in having a solid reputation of delivering only the best in publicity services.
"There are no shortcuts to anywhere worth going."