Smithsonian Folkways Recordings – Industrial Strength Bluegrass
Release Date: March 26, 2021
Order Here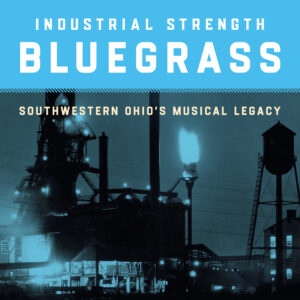 During the middle decades of the 20th century, the factories of southwestern Ohio drew hundreds of thousands of migrants from Appalachia, including innumerable musicians. Industrial Strength Bluegrass celebrates the music that these migrants made and loved, and explores a pivotal moment in the history of bluegrass and country music at large. Produced by beloved performer and radio personality Joe Mullins, the collection features a stellar lineup of bluegrass stalwarts including Rhonda Vincent, Bobby Osborne, and Mullins himself, taking on tunes that have echoed across Ohio for decades. This group of some of the biggest names in bluegrass today pays tribute to the jubilant highs and lonesome lows of life amongst the factories and warehouses, reflecting the region's rich culture and resilient people.