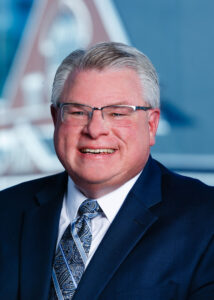 Legendary Radio Broadcaster and Program Director, Kyle Cantrell announced plans last night via Facebook Live for a new 24/7 internet-based radio station. BanjoRadio will launch in the coming weeks and will also include an app for smart devices.
With a radio career spanning over 43 years, including 20 years as host and 17 1/2 years as Program Director for SiriusXM's Bluegrass Junction, Cantrell stated he has made so many friends in Bluegrass music, he felt the need to stay within the genre he has loved so long. "When I left SiriusXM, I was genuinely moved by the outpouring of support on the part of the listeners and the artists. It made me realize that what we have here is a community, and I wanted to keep us all together."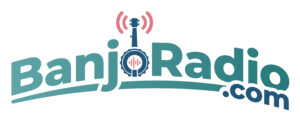 With that, Cantrell began laying the ground work for BanjoRadio. "I want us all to think of it as a 'home base' for bluegrass fans everywhere. I also want to be able to continue to support the bluegrass music industry, which has been really good to me. I've been fortunate to make many friends–both of industry folks and the artists who make their living through this music, and I want to do all I can to continue to give them a place to get their music out there."
Cantrell plans toannounce the official launch date of BanjoRadio in the coming weeks. Until then, those interested in supporting the new venture can sign up for his email database to receive updates on the station's status by visiting the official website at BanjoRadio.com. Those who've signed up will be given exclusive access to the station before anyone else.
Admittedly, a business venture such as this requires funding. "My goal is to keep this free for everyone," says Cantrell. "I've personally invested thousands of dollars in equipment and services to get this off the ground and there will be large ongoing expenses. While we plan to enlist corporate sponsors, I'm really hoping this will be primarily a grassroots effort – 'radio for the people and by the people.'" With that in mind, various donation options are available through BanjoRadio.com. In addition to suggested amounts, patrons will be given the option to contribute any amount they choose one-time, monthly, or annually. As an incentive for support, those who contribute $30 or more will be sent an official, limited edition, BanjoRadio t-shirt at no additional cost.
"We're building a community like no other," continues Cantrell. "I'm excited about the future of bluegrass music and I'm really hoping people will join me on my mission to share the music I love, and its artists, with Bluegrass fans worldwide!"
For more information, visit www.BanjoRadio.com and follow on Facebook @OfficialBanjoRadio. Fans can also continue to donate to BanjoRadio HERE.
About Kyle Cantrell
Cantrell began his radio career over 43 years ago as an on-air announcer on WMTS in Murfreesboro, Tennessee. After just two short years, he was added to the on-air staff at Nashville's WSM, a move that lasted 20 years including ten as the station's program director. During that time, he became a regular announcer of the Grand Ole Opry, helped negotiate a deal to broadcast WSM over Sirius satellite radio, expanding the reach of the station and the Opry, and was the operations manager for WSM 650AM, WSM-FM, and WWTN. He joined Sirius Satellite Radio as an on-air host in 2002, and in 2005 became Program Director for XM Satellite Radio's Bluegrass Junction. Following the merger of the two services in 2008, Cantrell added programming duties for various channels including, most recently, for enLighten, SiriusXM's Southern Gospel station. Cantrell has received numerous awards during his radio career including IBMA's Broadcaster of the Year five times, SPBGMA DJ of the Year nine times, and was inducted to the the Country Radio Hall of Fame in 2019.